I have previously admitted to be woefully unprepared for Serbia, having with us just a Lonely Planet Guide to Eastern Europe which dedicates a whole ten pages or so to Serbia. Having said that, searching online hasn't provided me with too many more highlights. The few recommendations in the Lonely Planet largely relate to the Belgrade and Novi Sad areas. We are doing Belgrade tomorrow so today we decided to have a drive round the Novi Sad area, which is near our campsite. The campsite owner had recommended a winery in a scenic area not far away so we added this into the itinerary.
Our first stop was …….. LIDL. Yes another country added to our list of "Countries in which we have visited LIDL", which must be up to twenty or so by now! It was then on to Novi Sad. Novi Sad is Serbia's second biggest city. It's biggest tourist attraction is a large citadel overlooking the Danube. I had a couple of parking spots highlighted but after struggling through heavy traffic the first parking place was full and even if it hadn't been Basil would have never fitted. The second was on the wrong side of the Danube and having viewed the citadel as we had crossed the river, I'm afraid we said "not another castle" and drove on.
Having let ourselves down on our first target we were determined to do better with Sremski Karlovci, which both Lonely Planet and most online guides to Serbia agree is Serbia's prettiest village. Fortunately parking was no problem with a big carpark containing just a handful of coaches giving Basil ample room.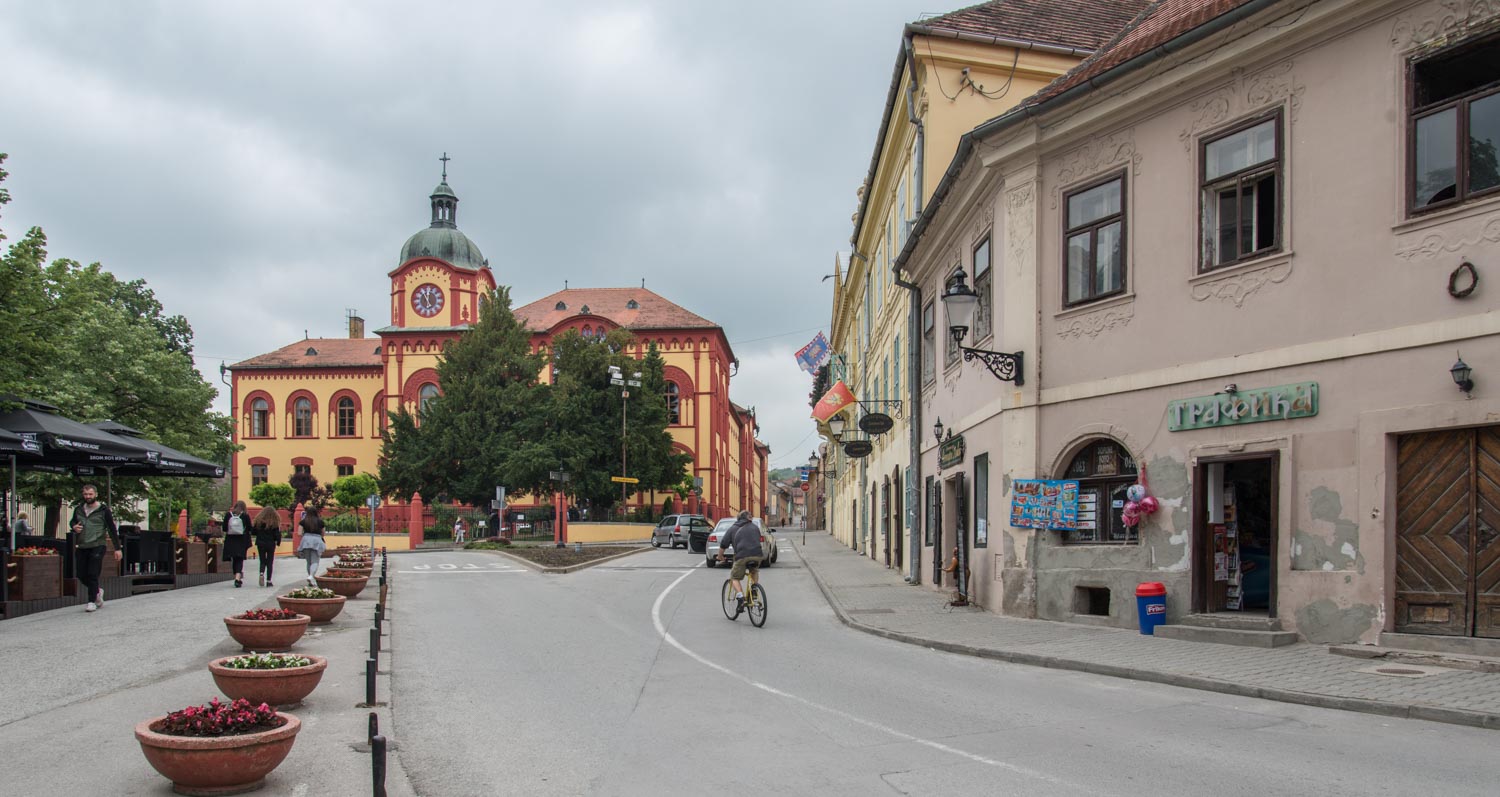 Sremski Karlovci does not really meet our definition of a village. It is far too grand. The main streets is full of beautifully maintained Austro Hungarian style buildings. They were all far too big to have been for habitation. This is because during the period of Austro Hungarian rule in Serbia, Sremski Karlovci was the home of the Serbian Orthodox Church and a regional capital. The buildings in the centre presumably had administrative functions.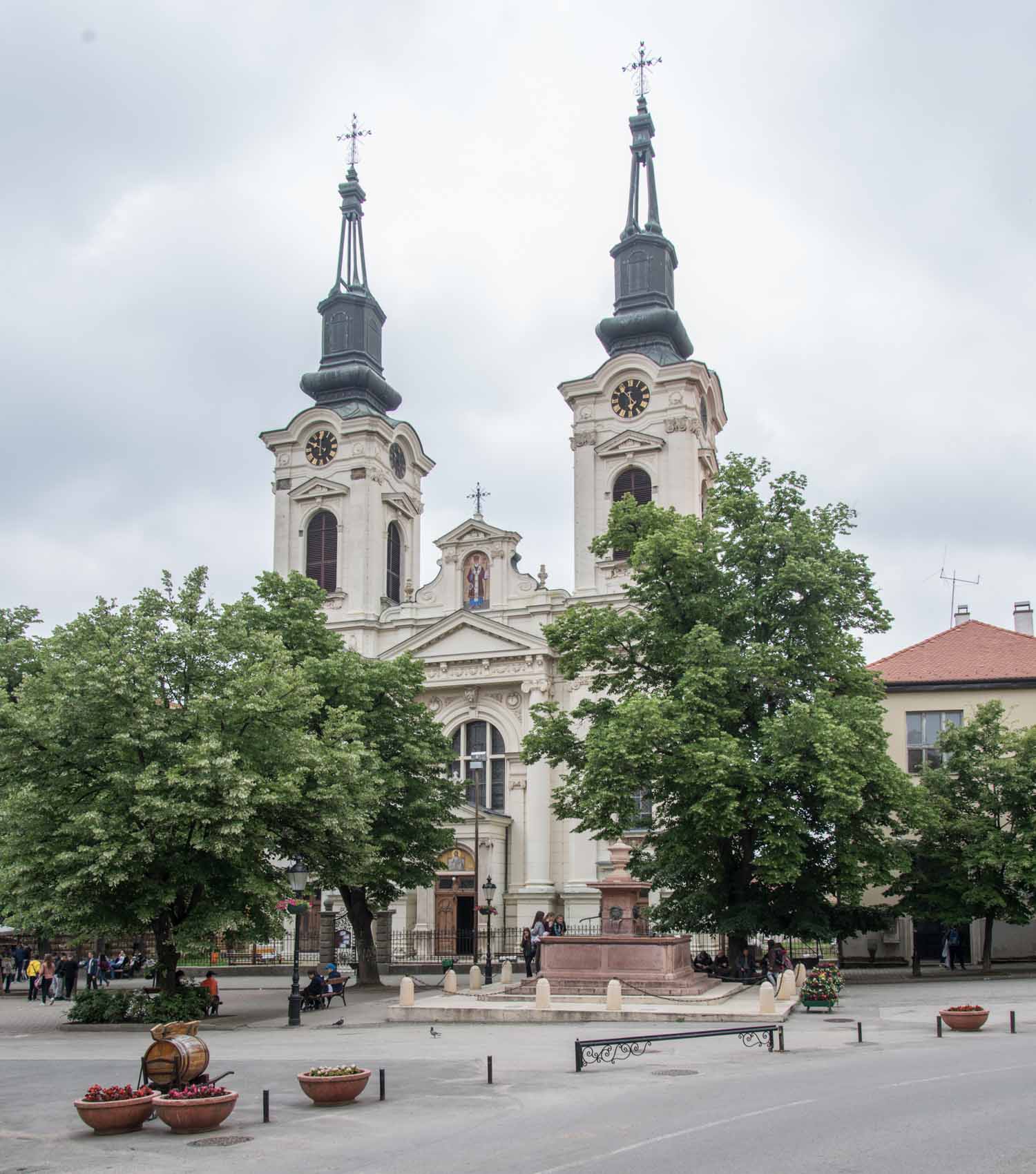 If you stray off the main street there are still houses from the Austro Hungarian period, but most have not been well maintained.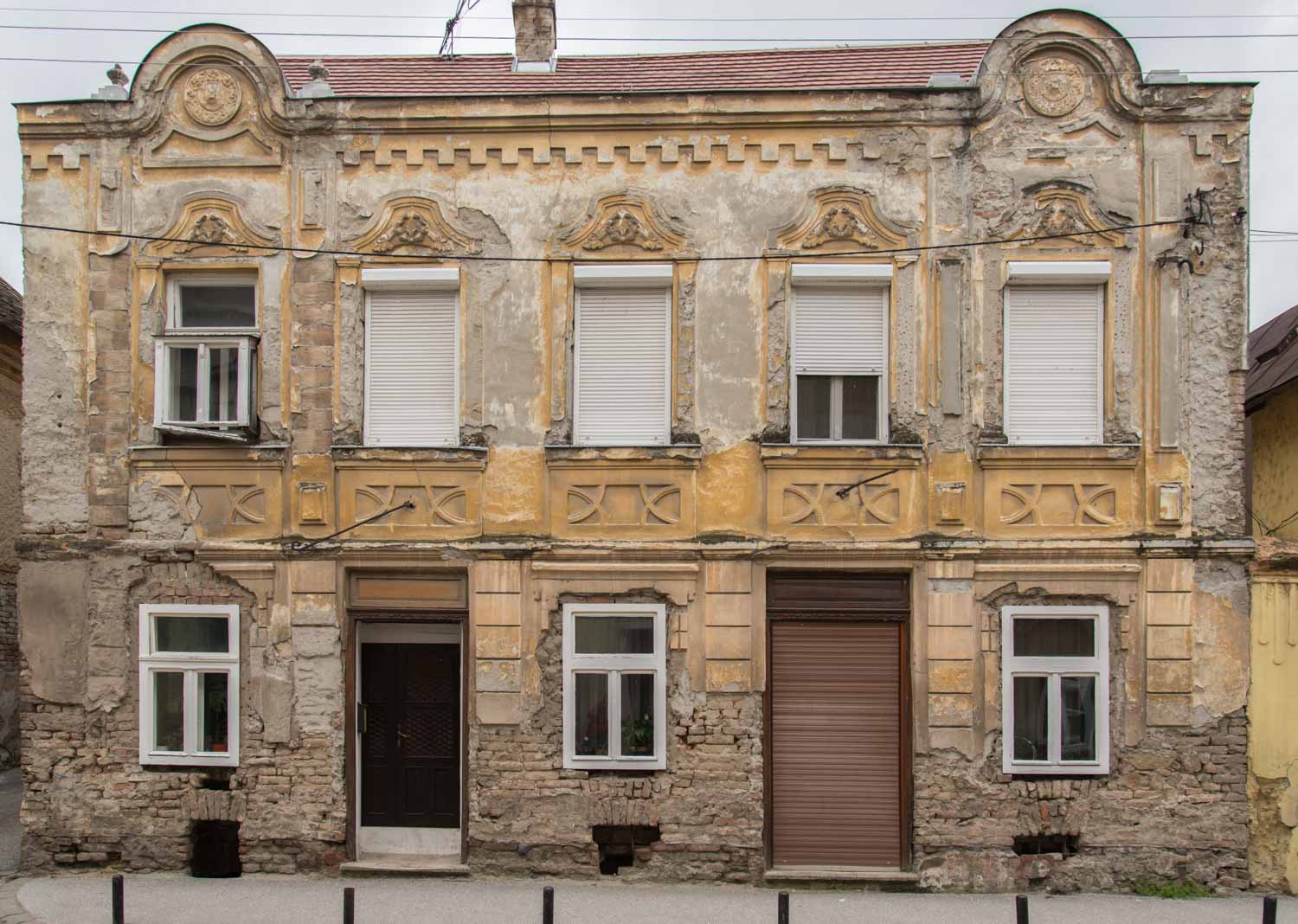 Our visit to the town was enhanced by the fact that the coaches in our car park seemed to have brought the entire population of Belgrade's schools for a day out. There seemed to be little education taking place. The younger ones were running around spaying sticky string at each other and the older ones were moping around with cigarettes hanging from their mouths.
Mabel and Melek attraction their usual attention and one, girl who was perhaps thirteen or fourteen, spoke immaculate English and engaged Sarah in a conversation.
Our next goal was the vineyard and the route took us through the beautifully forested National Park of Frusca Gora. We stopped for lunch in the middle of the forest next to a huge monument to partisans who had liberated Serbia from the Nazis in the Second World War. There was a column at the base of which was a communist style bronze showing square chinned heroes of the people ready to take on all comers. Round the base were a series of bronze panels showing the war from the arrival of the Nazis to their eventual defeat.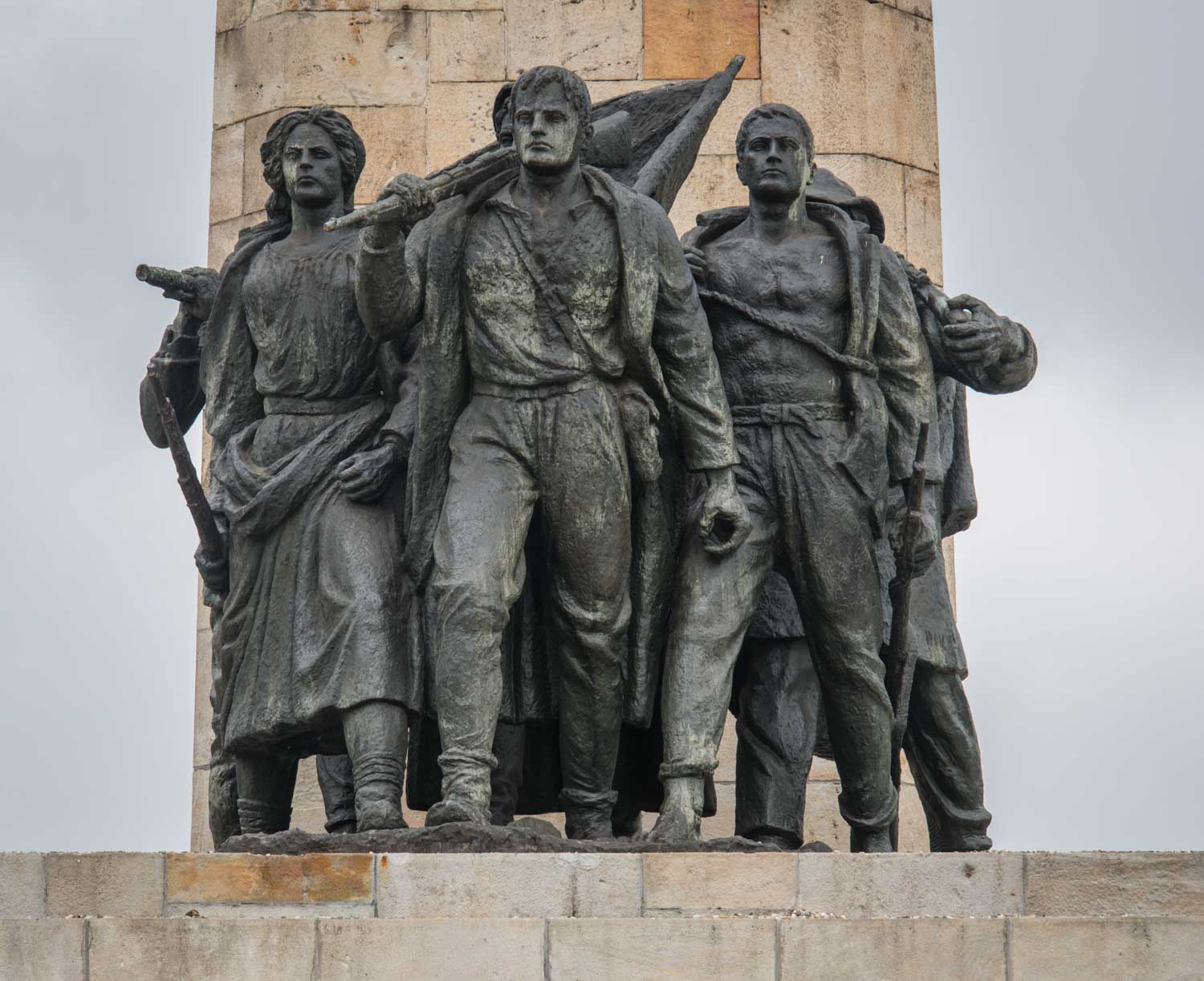 The vineyard we were supposed to visit was, our campsite owner had told us, easy to find. Even better I had the co-ordinates. Unfortunately when we arrived in the village of Irig, in the centre of the wine producing area, and homed in on the supposed location of the winery, we could find nothing. We went up and down the street several times with no more luck.
We did see a signpost to the vineyard concerned and followed its directions down narrow back streets until we located something with the right name, only to be told that tastings were to be had at a restaurant 4 kilometres away. Not wanting to give up we drove in the direction instructed and sure enough found a restaurant with the vineyard's name on it.
Leaving Sarah and the dogs in Basil I walked into the restaurant in my t-shirt and shorts eager to sample Serbia's vinicultural offerings only to find one of the most formal, in fact overly formal, restaurants I have ever come across. All the staff were wearing collars and ties and it was clear that the wine came second to the food. I asked if they did tastings and I was told they did, but before I could get any further what I assume was a manager came over and looked down her nose as if I was something the cat had brought in, which to be fair is probably the impression I presented. She said to the other staff "he can taste two wines"!
There was a small display of wines and all but one was seriously expensive. I quickly decided that this was not a pleasant atmosphere in which to taste wines, surrounded by waiters and a supercilious manager and so explained that I thought it was a too formal setting for wine tasting and made a rapid exit.
Our journey back to the campsite slightly undid our view of Serbia's roads, with most of the routes we used being a single strip of tarmac with rough dust track on either side. When vehicles meet from opposite directions the idea is for both to pull onto the dirt on either side of the road. The Serbs, of course, are experts, only deviating from the tarmac at the very last second, not slowing down and sending clouds of dust flying as if they were at a rally.
Tomorrow we hope to be in Belgrade and so whether there is a blog or not will depend on what time we get back. The following day will be an eight hour drive to Zagreb in Croatia and so it is possible there will be no posts for two or three days. Do not fear, I will be back, as some Austrian in Hollywood once said.