As any school child of my generation will know, on the bridge at Avignon, we all dance in a ring. Well in all honesty only those who went on to study French will know the English translation of the French nursery rhyme, the rest of us just parrotted the song in French knowing little more than it involved a bridge in a place called Avignon. So today we went to pay homage to our childhood French teachers – we crossed the river to Avignon.
The title to this post is a little misleading, because we never actually went on "that bridge". On reading the guide book I found that the song should actually be "sous le pont" (under the bridge) and the bit of the bridge under which the people danced had fallen into the river 400 years ago. So when we found out that we would have to pay €4 each for the privilege of walking on a bridge where nobody ever danced, we politely declined.
That being said, Avignon is a fascinating city. A Greek and then Roman settlement, it went on to be the seat of the popes, who moved out of Rome for 70 years or so in the 14th century and then the headquarters of some of the alternative popes (anti popes) for a few more years when a schism in the Catholic church resulted in there being two or even three competing popes! When the church finally sorted all this out Avignon remained a papal possession until the French revolution.
The result is that Avignon is a well preserved, walled, medieval city, full of interesting architecture.
Sarah and I walked through the old city under a clear blue sky. The north wind is still blowing down the Rhone valley, but out of the wind, as we were in the city, it was beautifully warm. The guide books did not indicate anything of particular interest inside any of the buildings. Even the papal palaces have been left bare. So we did what we like to do on these occasions, we meandered and soaked it all up.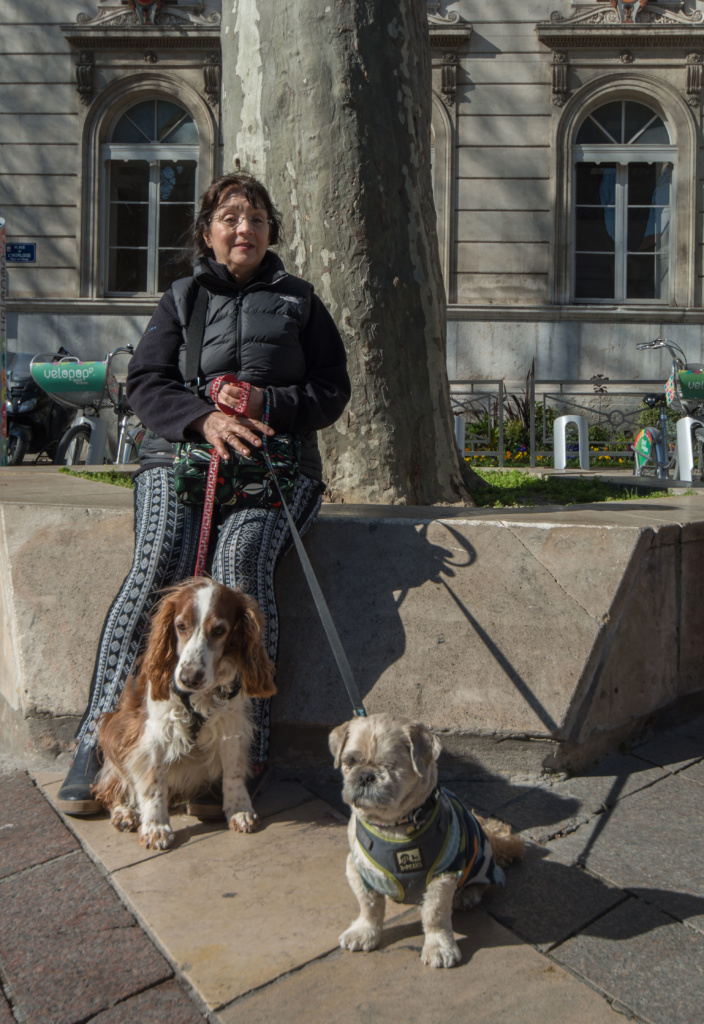 We wandered in the local market where my French was good enough to get a fresh Sea Bass filetted for our dinner tonight and after about 3 hours of rambling we headed back to Basil.
The later afternoon saw us starting our tans early this year, sitting out with the dogs in our comfy chairs discussing our next move. Originally we had intended to head for Italy as quickly as possible, leaving France for further exploration on another trip, but I think we may spend a few days making our way to Italy along the French Mediterranean coast. The problem may be finding places to stay. The riviera has few campsites open at this time of year and land is so expensive aires are few and far between. We'll see how it goes.