When we stayed at Camping Ouzouni Beach two years ago we were aware that there were two campsites located next to each other run by two brothers called Ouzouni and that there seemed to be fierce competition between them, but we didn't fully understand why. The English lady who seems to run Ouzouni beach is the wife of "our Mr. Ouzouni" and we have begun to understand a little bit more.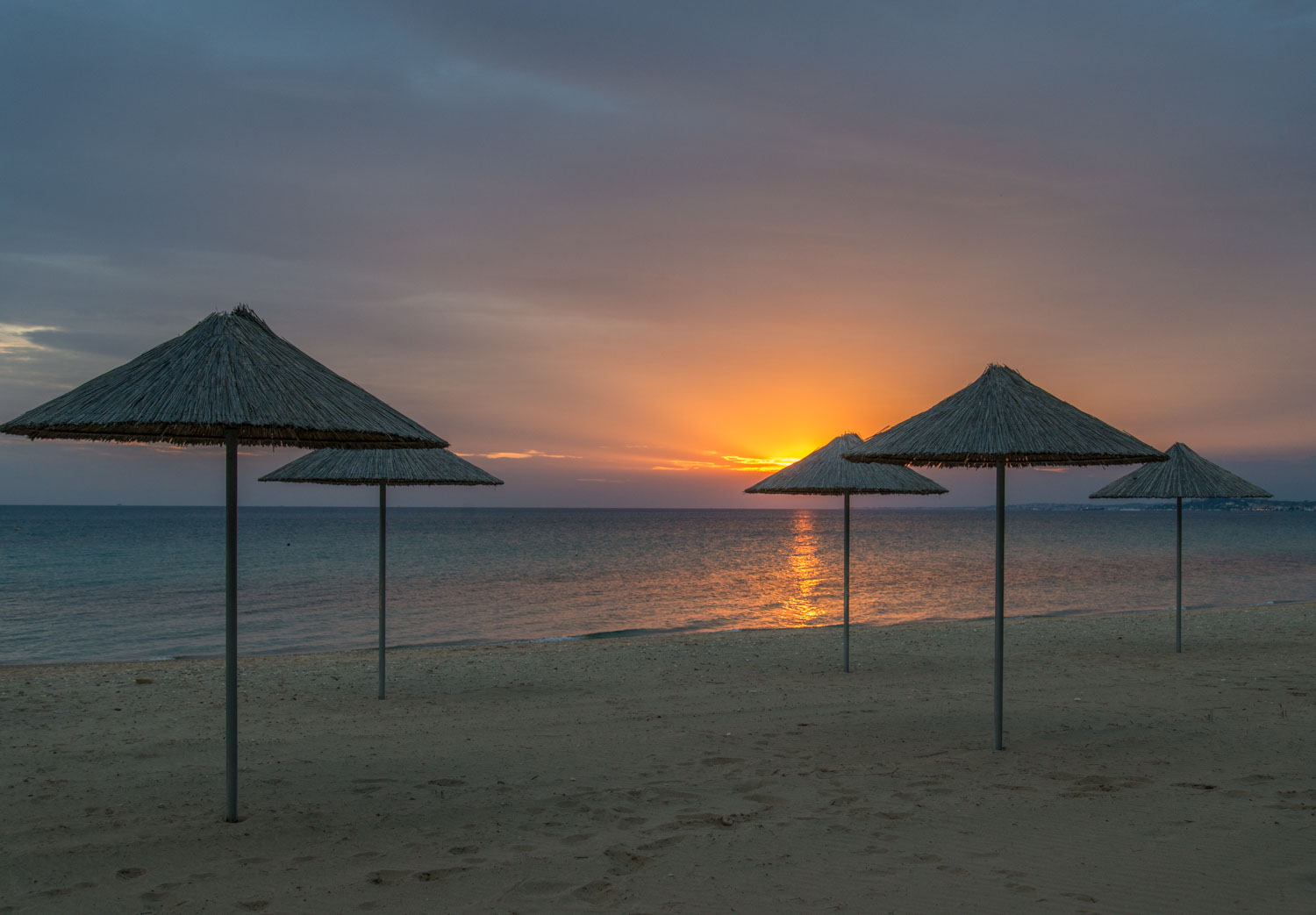 When their father died the sites were then one big site but the brothers fell out, largely because "our Mr. Ouzouni" didn't feel his brother was pulling his weight. So they split the site in two. Ours is called Camping Ouzouni Beach and next door is Camping A. Ouzouni! They both seem to employ people to stand at the gates to encourage campers into their site. The final outcome, it is sad to recount, is that neither brother really speaks to the other any more.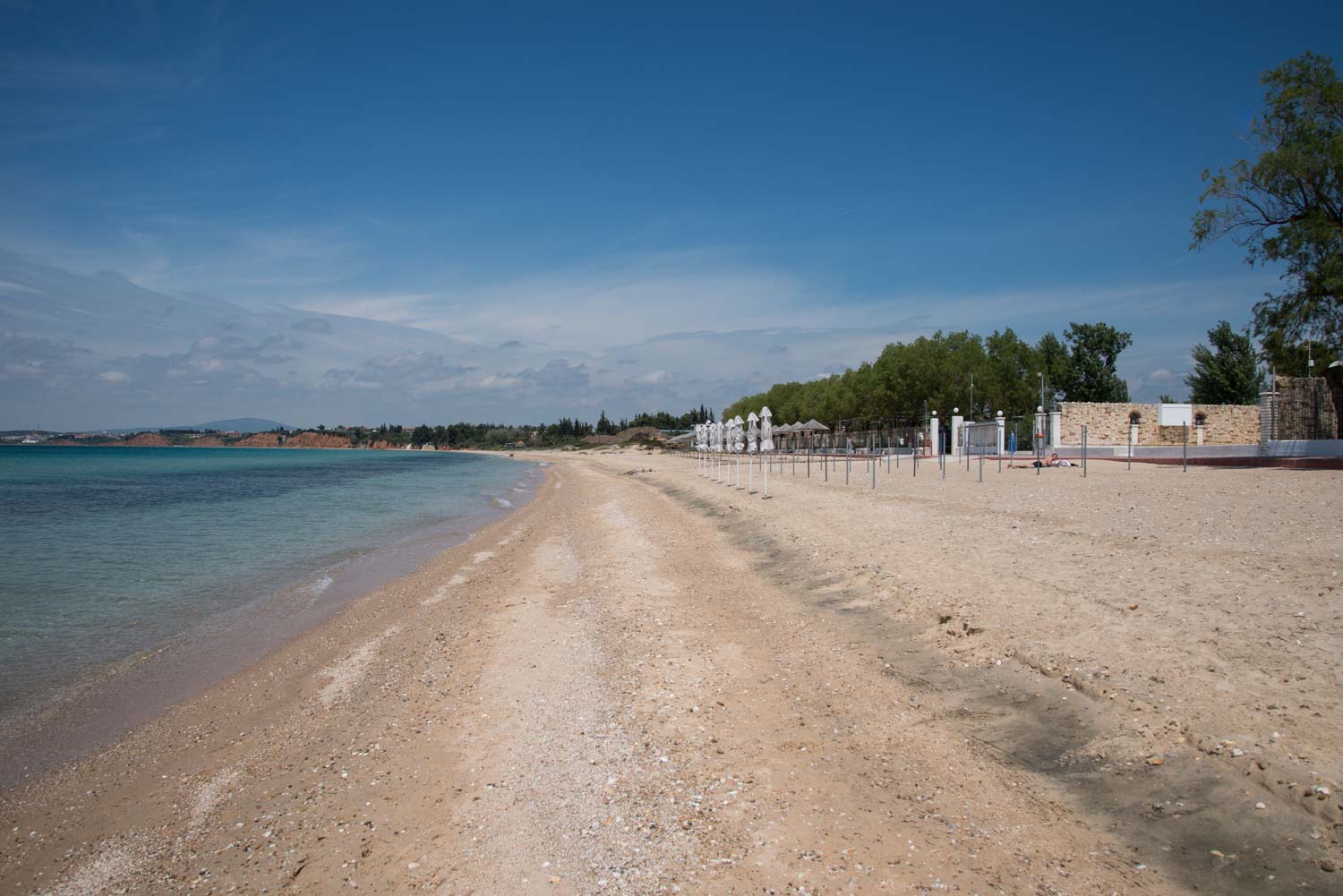 Life on site has been pretty lazy. To be honest there is nothing much to do other than walk on the beach or walk the more than two miles to the next village. That is what we did yesterday and on the way passed a boatyard that seems to have gone upmarket since our last visit, with some very smart yachts out of the water.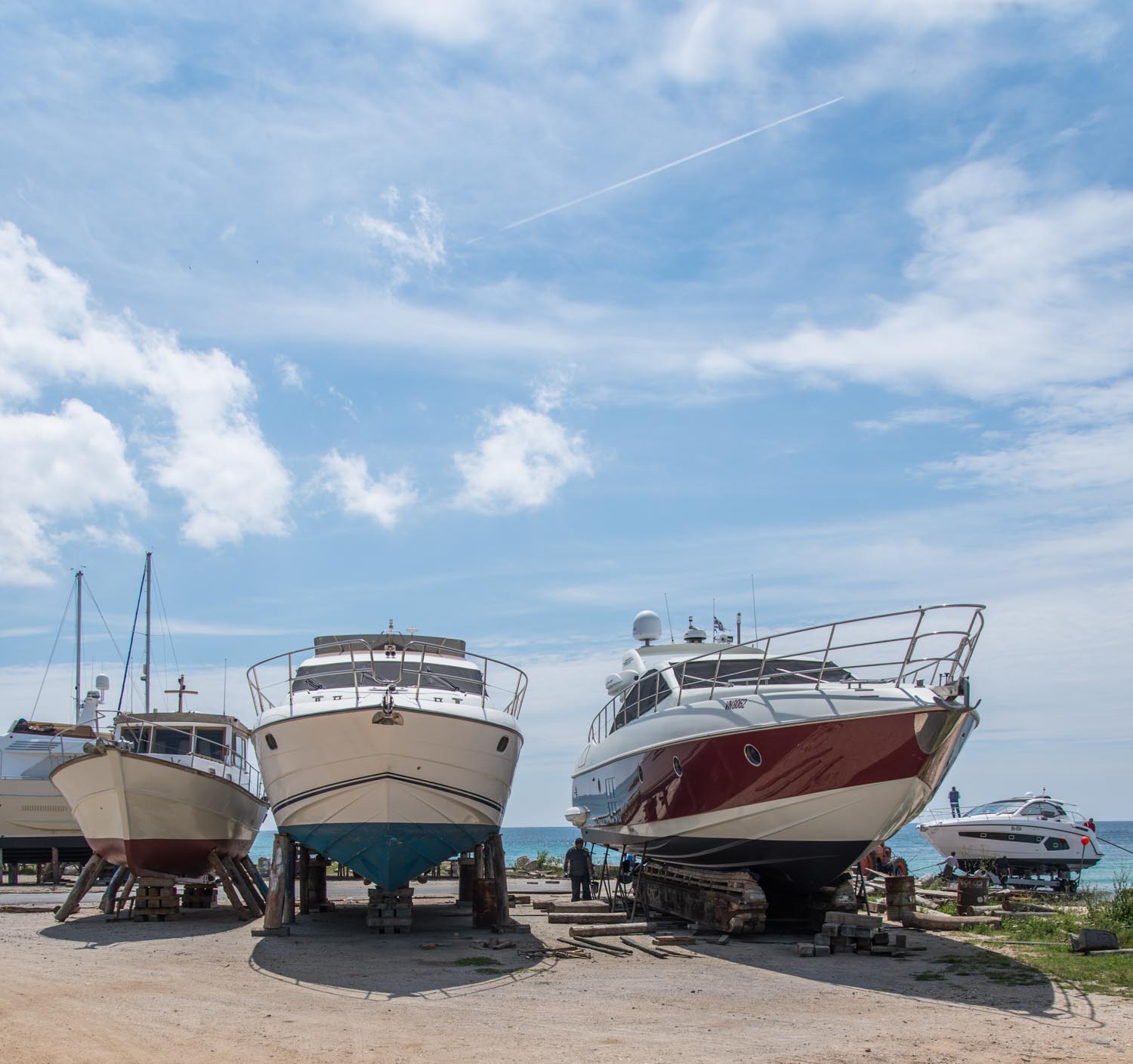 To get to Nea Poteidaia, our nearest village, it is necessary to cross the canal, which has been built across the isthmus of the Kassandhra peninsular requiring poor old Melek to climb a huge number of steps to get up to the bridge, which has to be high enough to allow ships underneath.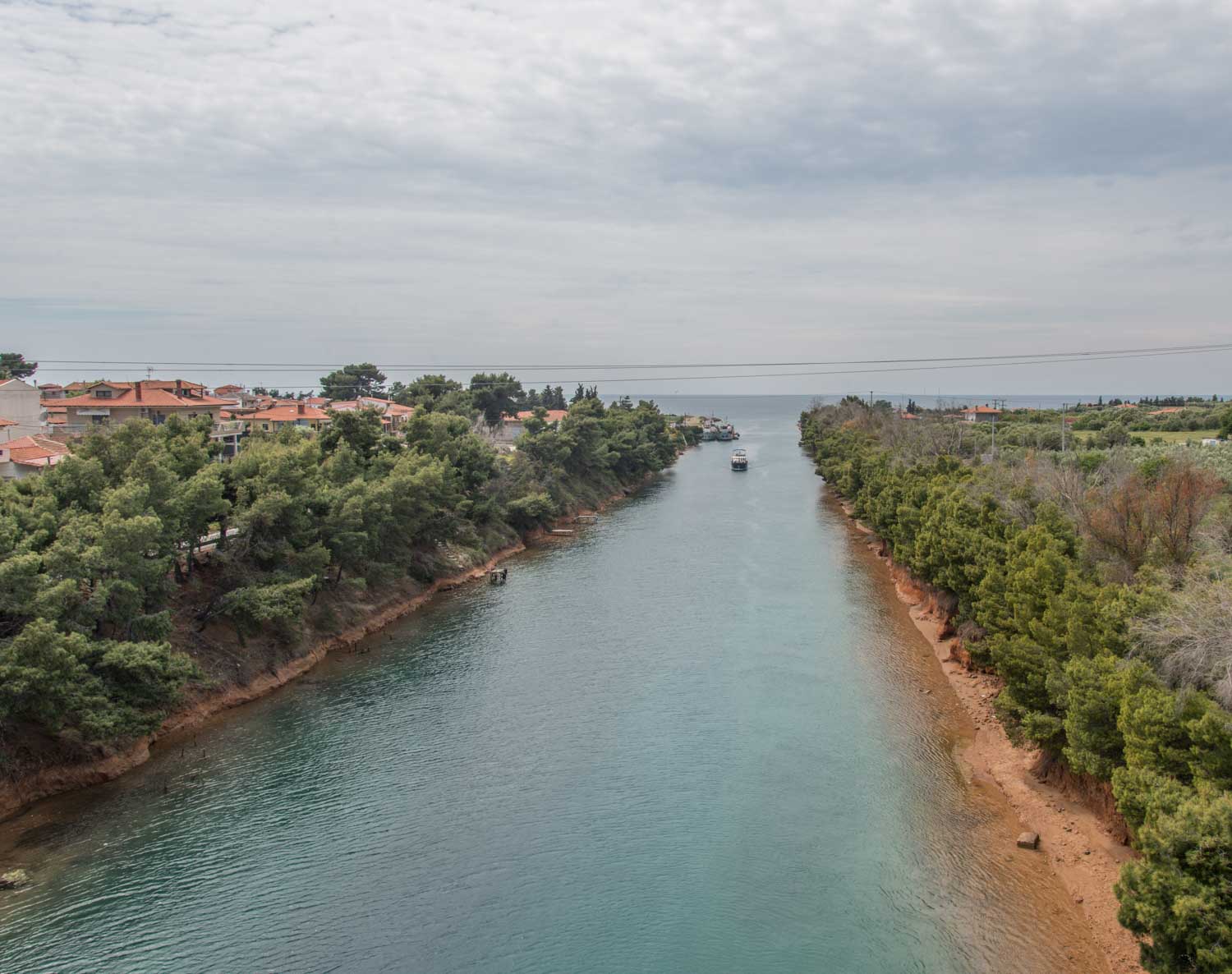 When we entered the town we were a little concerned at the site of three very large stray dogs, which can be a nuisance, although to be fair most stray dogs in Greece keep their distance. We needn't have worried because it was clear that one of them was a bitch in heat and the other two were male and, for some reason, weren't the slightest bit interested in us!
I'm not sure why Greece allows this stray dog situation to continue. Some dogs have collars on and presumably belong to someone. Where I grew up in the 1960s everyone's dogs just roamed the streets, so I understand that mentality. But many dogs have no collars and I would have thought it would be within the wit of man to neuter the females either chemically or permanently and rid the streets of strays. Presumably budgetary restraints have something to do with it. I will enquire with our friendly Mrs. Ouzouni!
We couldn't resist lunch it town.
The section of beach on which our campsite is located is the softest sand we've come across in Greece and it also has the first sign of mass tourism we have encountered this trip. On our walk yesterday we came across at least three big hotels with large phalanxes of sunbeds, some occupied by sextremely red looking north Europeans! Most of Greece as we have experienced it has been much more low key, with small, family run hotels, which is more to our taste.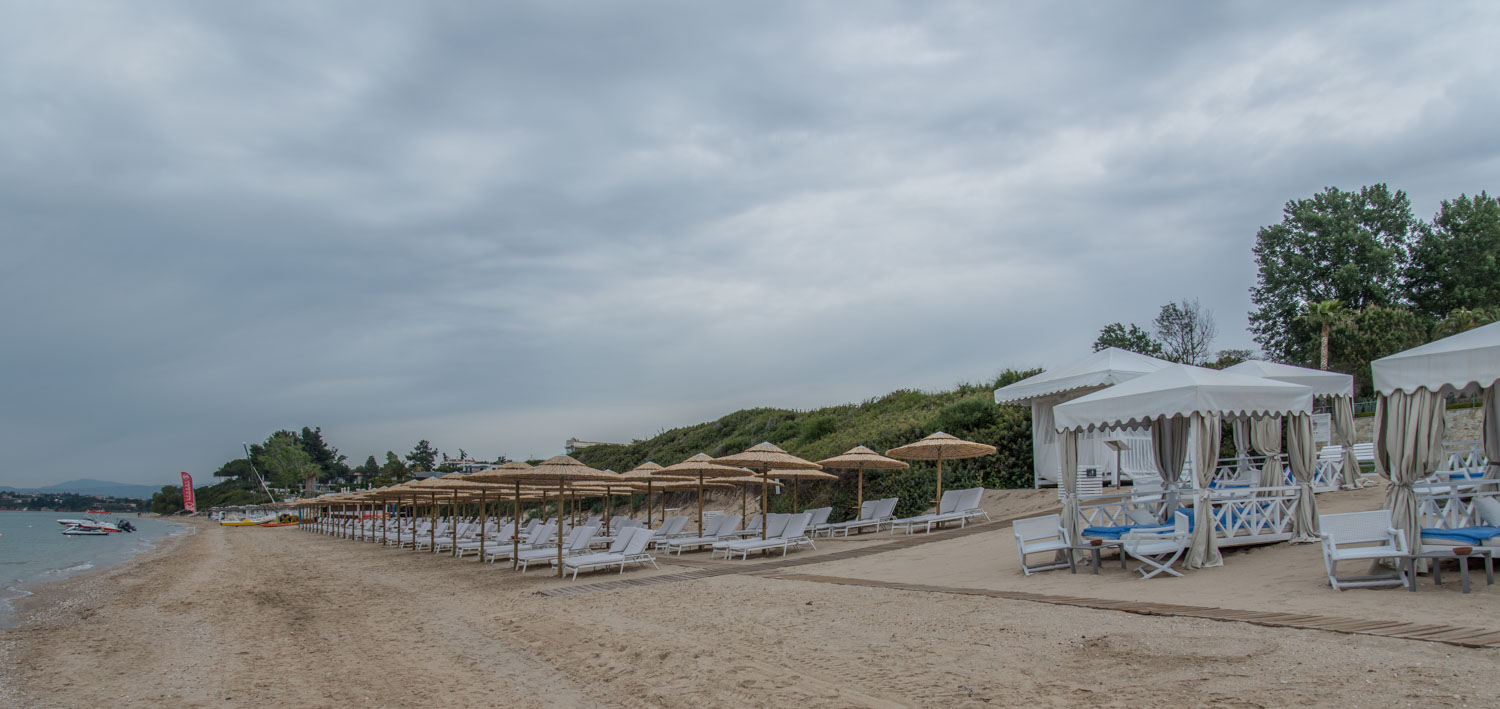 I think we will have to move tomorrow, or otherwise we'll grow roots. We think our last stop in Greece will be just south of the Bulgarian border at Lake Kerkini, famous for its bird life. There are hopefully three options for us to stay: one is wildcamping by the lake, the second is at a restaurant which allows motorhomes if you eat at their restaurant and the third is a guest house who I emailed and who offer boat trips to see birds (at a price) and will also allow us to camp at their establishment. We'll have a covert look at all three before making a choice!