After a quiet night at Ivan's, save for the occasional yapping dog and sporadic metro train, we were up with the lark to explore Sofia.
If you have read our 2017 blog, or even yesterday's post, you may realise that we do not have a particularly high opinion of Bulgaria. It has some interesting individual sights, lovely mountains and some great wine, but generally we have found the villages and towns to be the most run down and scruffy in the whole of Europe. We did not, therefore, have the highest of expectations of Sofia, but we could not have been more pleasantly surprised.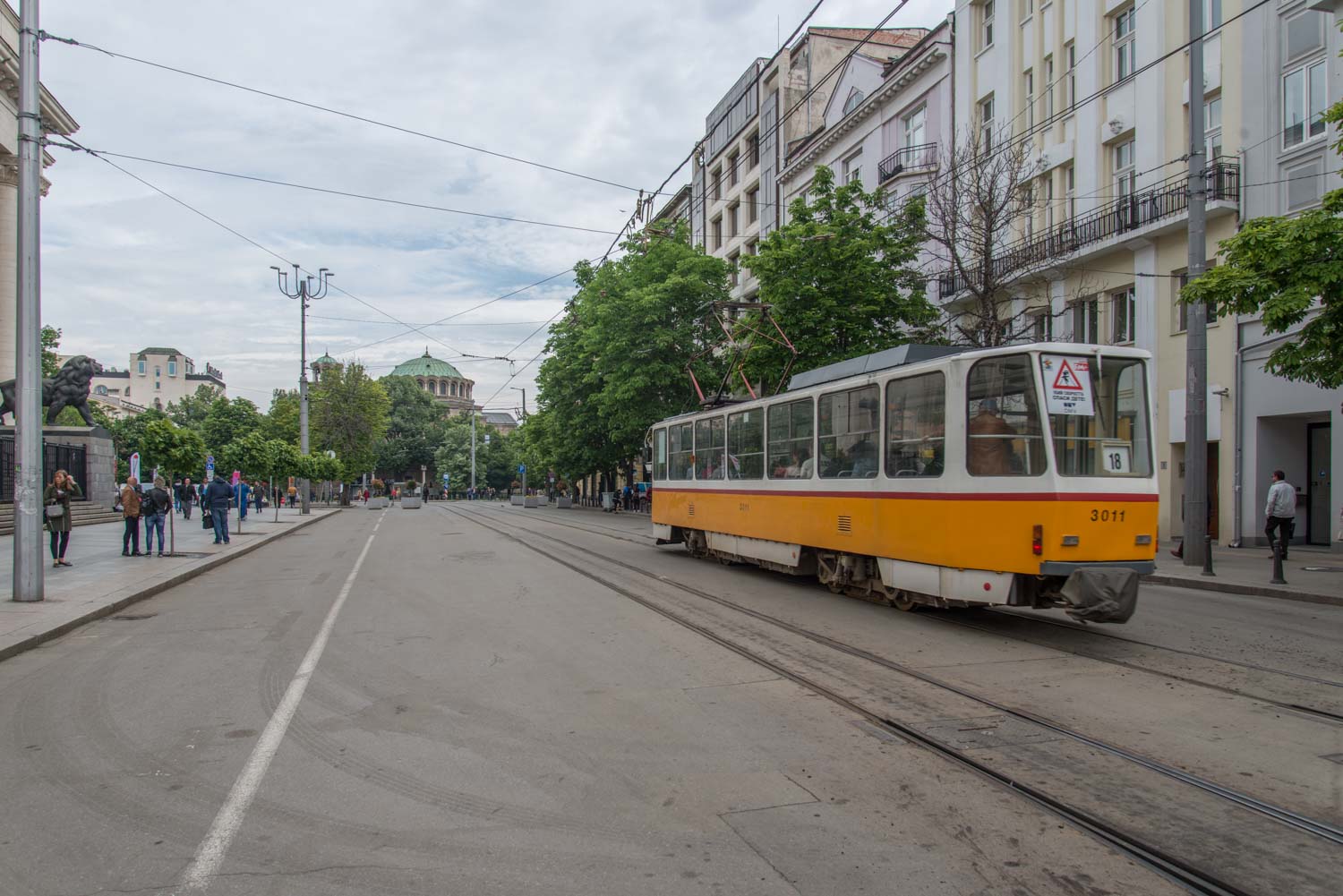 Our journey on the good modern metro into the centre was excellent, apart from having to carry the dogs up and down escalators, which is necessary whenever we have to take them on an underground system.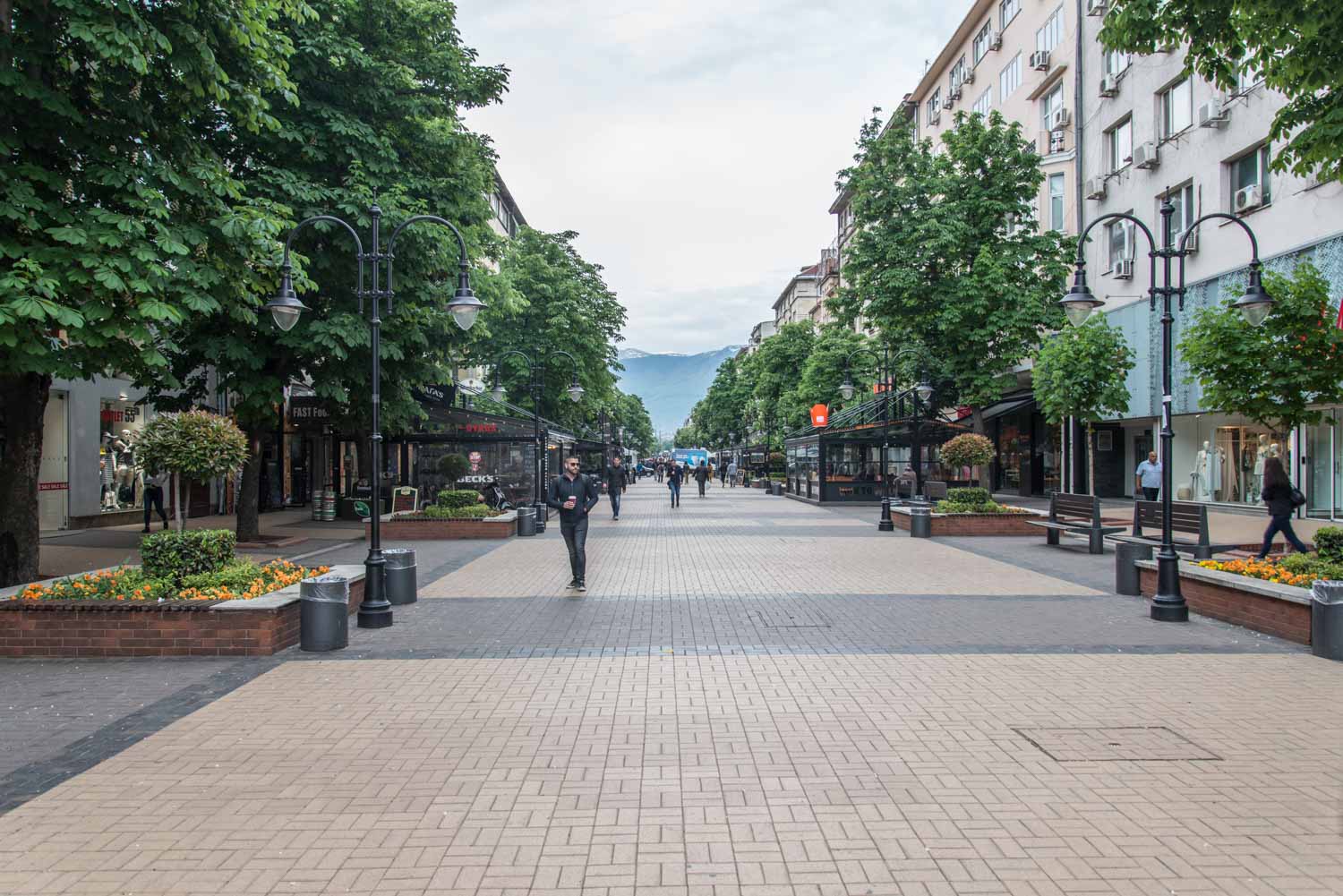 We reached the centre a little bit early for our Free Tour with Sofia Free Tours, so we ambled about for half an hour before joining our group, who were truly multinational: American, Italian, Peruvian, Georgian, Belorussian, Israeli, Bulgarian and more. Our guide, Chris, was a lifelong resident of Sofia, who had studied Engineering in Germany for six years, but had now co-founded this tour company. His English was exemplary.
Our two hour tour of central Sofia revealed to us what a fascinating history the city has had. Roman, Byzantine, Ottoman and Communist, interspersed with periods of Bulgarian self rule and best of all each period is represented in the architecture of the city.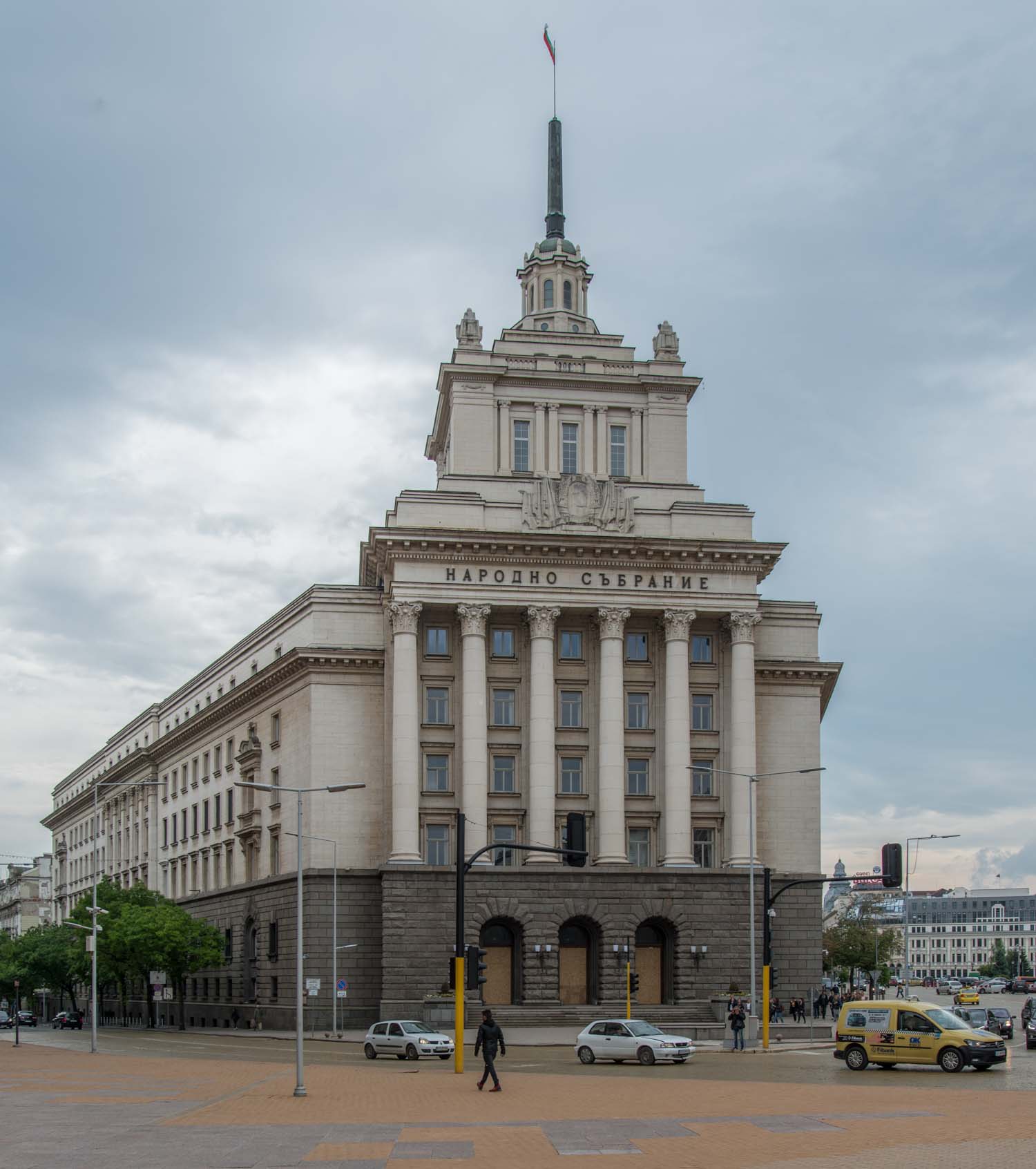 As with all good guides Kris did not just stick to history and architecture, but laced into his tour personal stories and tales of ordinary people in the city. One such was regarding his two sets of Grandparents, both of which had grown up in the 1930s but had to deal with post war communism. One set had come from educated, middle class stock and had suffered under communism, including a period in a labour camp, the other, from a working class background had done better and had good memories of the communist period.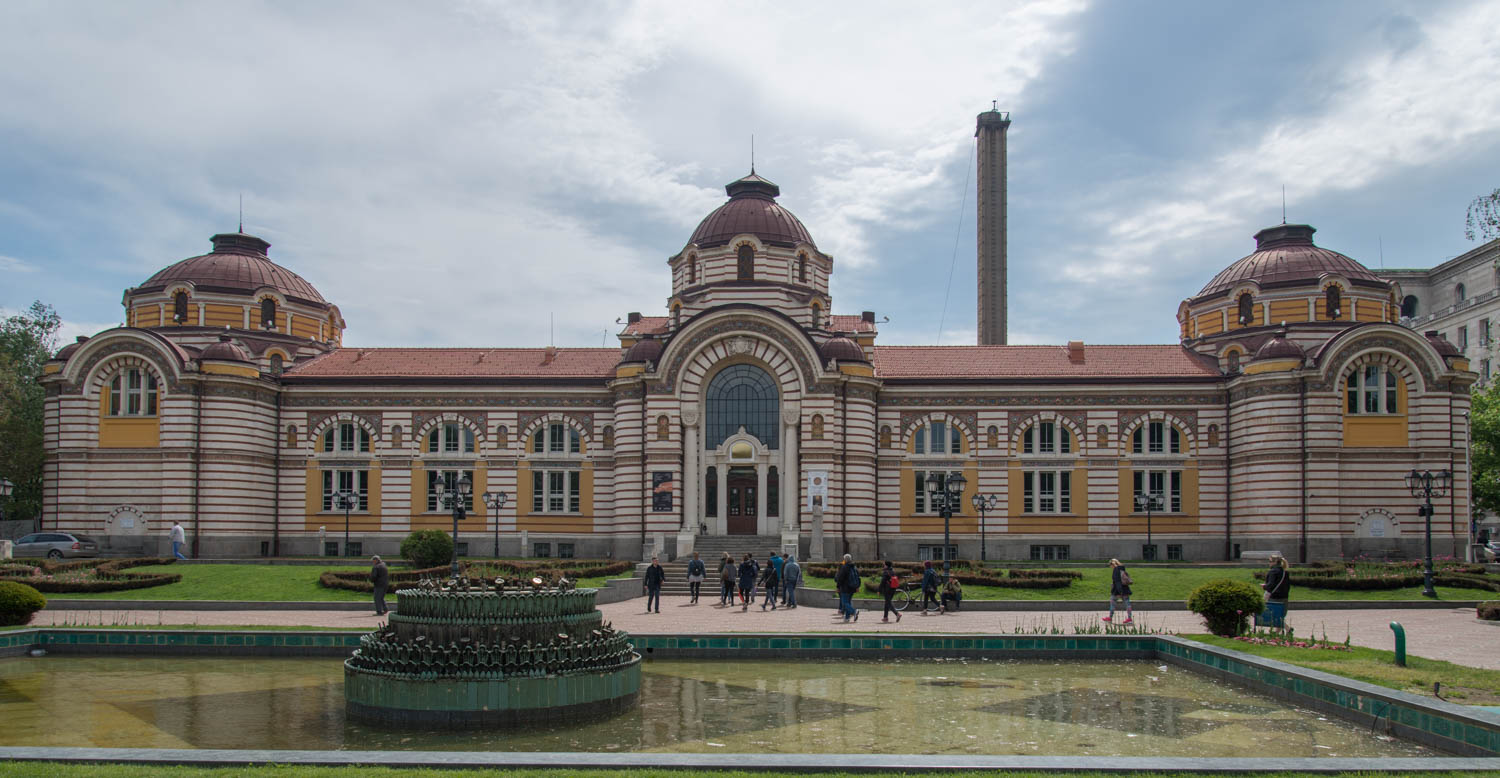 I will not run through everything to we saw in Sofia with would be boring, not least because I do not possess a good enough guide book to provide you with the detail, but two things particularly impressed me.
The first was the way the city had handled it's Roman history. Underneath the central city are the remains of an earlier Roman and Byzantine city, much of which was discovered when they were building the metro. It was obviously not practical to leave the metro and other central sections of the modern city unbuilt to leave a Roman archeological site for tourists, so what they have done instead is incorporate, as far as possible, the Roman remains in with the modern buildings. So as you walk into the central metro station for instance, you do so through the old Western Gate of the Roman City. The floor of parts of the metro station may feel strangely uneven – that's because it is the original Roman road through the city!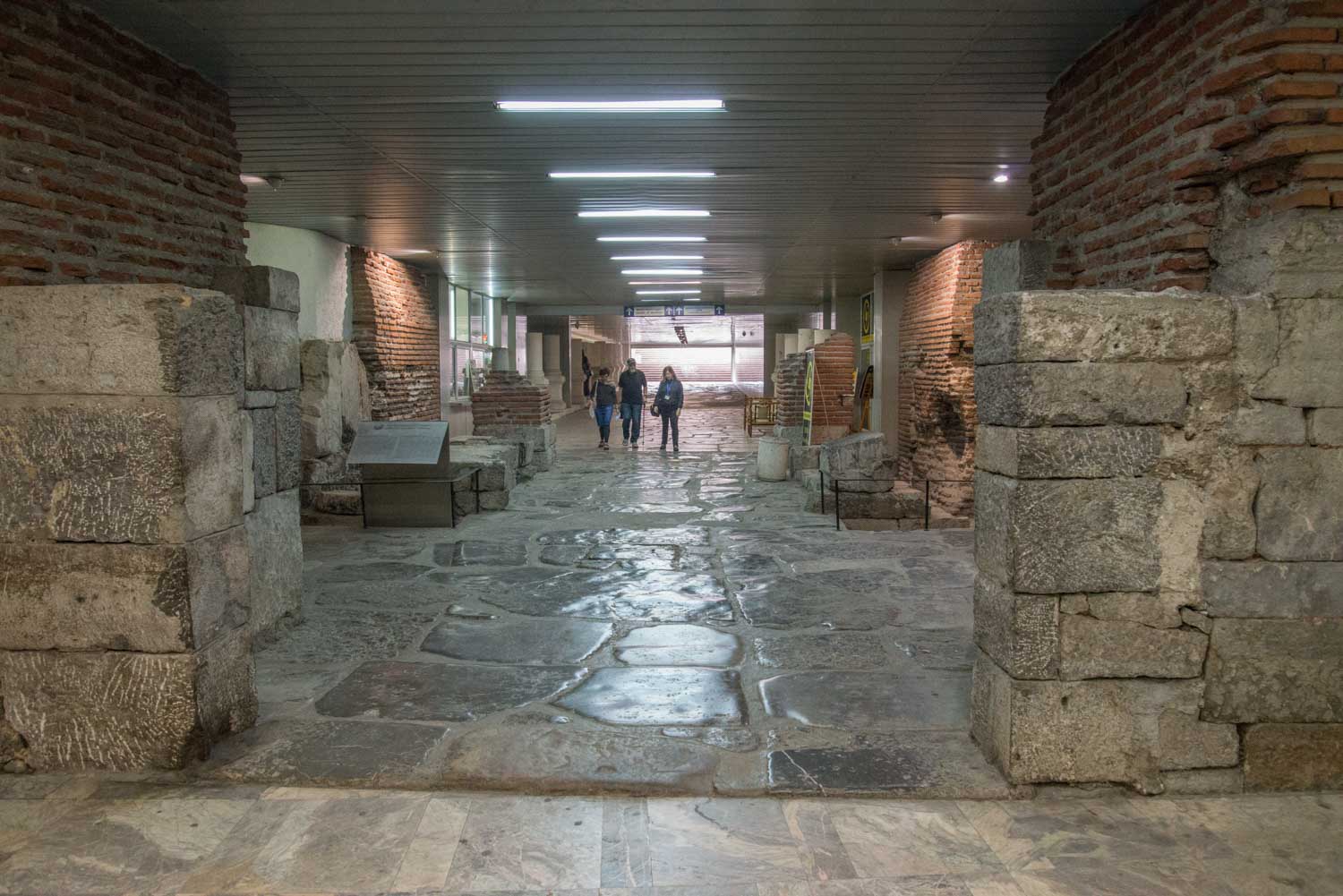 In order to achieve this, they have had to restore some of the Roman remains a little and the archeological purists will wince at this. But in other areas they have left the remains completely unrestored and protected so people cannot touch them. I thought it was an excellent compromise in the centre of a modern capital.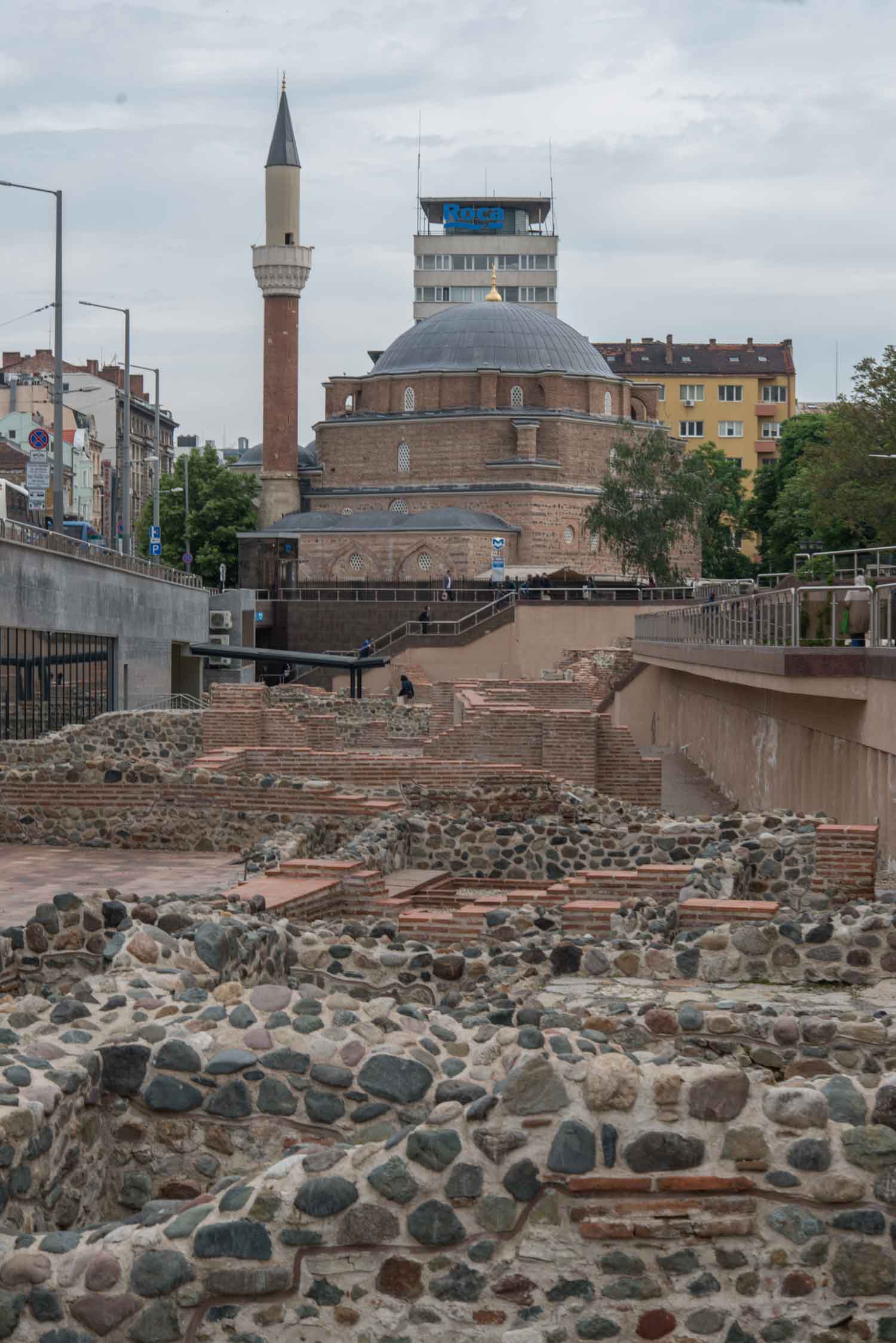 The second particularly impressive thing was a small church, which had fortunately been left standing in the central courtyard of the communist era presidency building. I say fortunately, because the original communist plan had been to bulldoze it and put a car park for for apparatchiks' cars in its place!
St. Georgi Rotunda Church is the oldest church I have ever seen and must be one of the oldest "official" churches in the world. It dates from the 4thcentury AD and was ordered to be build by Emperor Constantine, the Emperor who made Christianity the official religion of the Roman Empire. It was later turned into a mosque by the Ottomans and now they have carefully removed layers of plaster inside, there are some sixth century frescoes alongside later Islamic inscriptions. One of those places where history comes to life.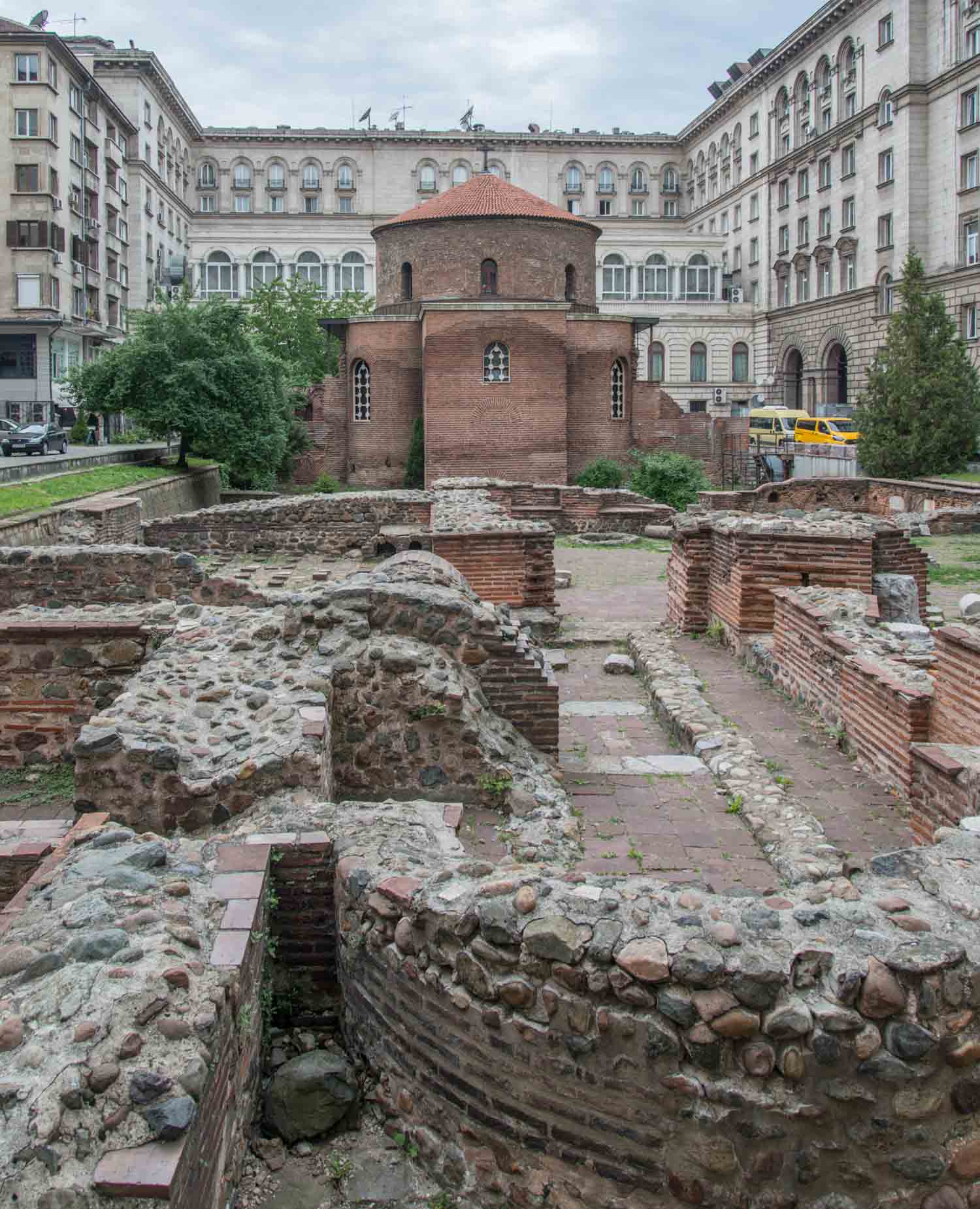 After our tour we made the mistake of eating in an Indian Restaurant. You may very well wonder why! Firstly because the tour ended near to one and secondly we once made a surprising find: an excellent Indian style restaurant in Riga, Latvia. Ever since that I have laboured under the, what now turns out to be, misapprehension, that Indian style Restaurants in capital cities will be good. I'm afraid, although it got good reviews, the Taj Mahal (what else) in Sofia proves me wrong. I won't go into details except to say that the one bright spot was that for some unknown reason their place mats had the words "Santa Sarah" on them, which made one member of team Basil smile.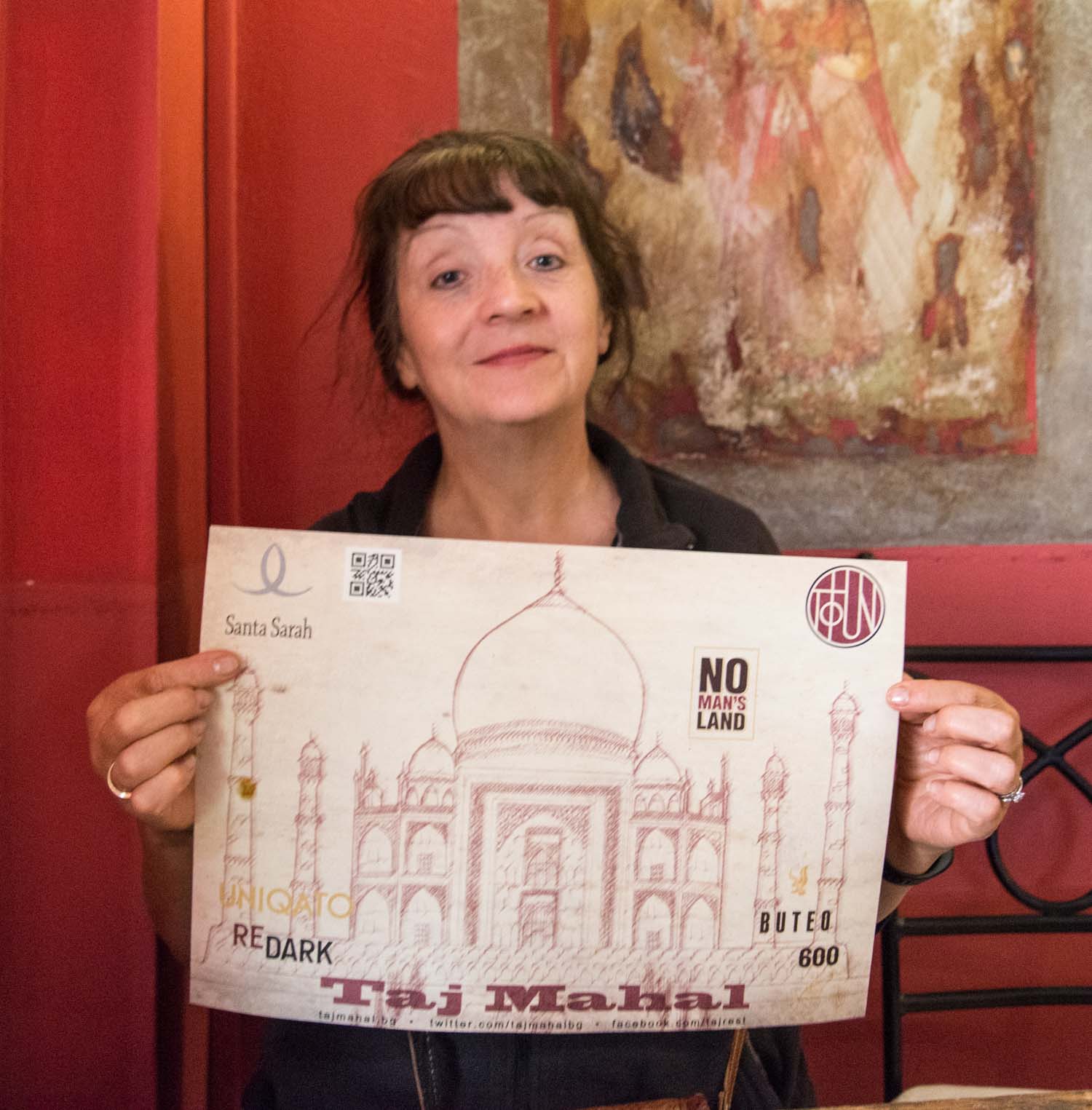 Tomorrow we head into Serbia. I have to be honest and say that my researches have not yielded anything of particular interest to explore in Eastern Serbia, which is where we travel tomorrow, so it will probably just be a day driving to reach a nice looking campsite a little more than half way to the (slightly) more interesting Western Serbia.